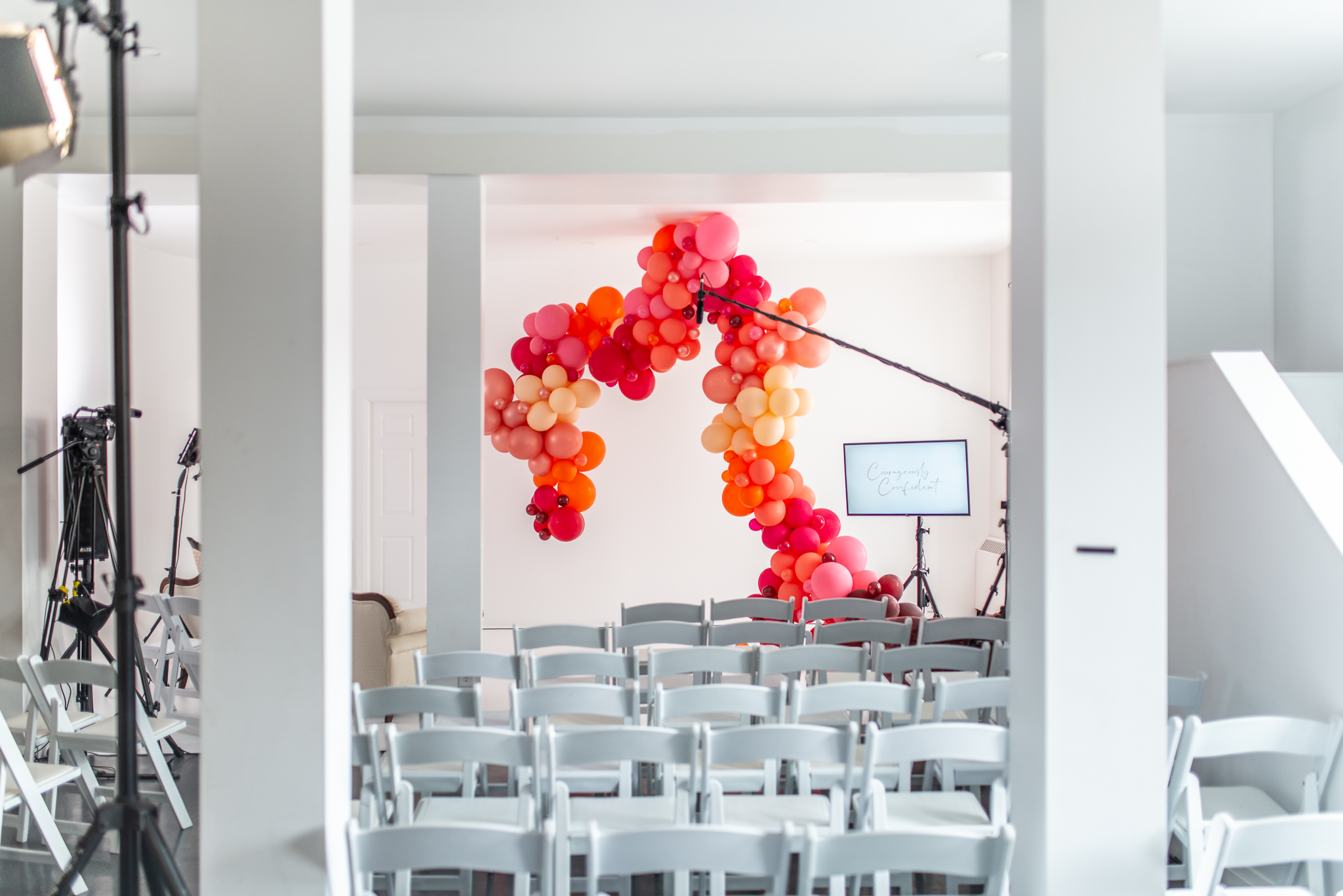 On April 6th, 2019, months of preparation all came to fruition and all because of collaboration.
The team at 42 Fringe hosted an event along with The Paperback Event Girls, for one of our longest running clients, Stephanie Schultz. The event was Stephanie's first summit for her brand, Courageously Confident. Not only did we get the chance to provide the space to host it, but we also supplied full-scale production for the event, a production that went LIVE globally and was seen the world over. Now, how cool is that?
We genuinely feel that this event could not have been possible without the COLLABORATION of all involved: a collaboration that utilized the skills and dedication of local businesses that came together to bring Stephanie's vision to life.
Everything from a Beauty Bar with Sugar Society and The Loft Hair Salon, to the lunch provided by The Nook Creperie. The planning and decorating done by The Paperback Event Girls to the smoothies from Blendz Smoothie Shop. All were well curated to reflect the Courageously Confident brand. (Right down to the production teams' shirts.)
For this event to have been as successful as it was, it took a lot of work from everyone. From our end it was three days of setup and preparation, getting the studio up and running as a production suite. It was time intensive with some very long days, but it was all worth it. The moment we hit that button to start the live stream we were proud to be part of something special.
So why is collaboration so important?
In truth, it will help you grow. It will help push you further; it helps set new goals that you may not have thought about before. New eyes mean new perspectives; new perspectives expand your world.
There is a caveat though not all collaborations are created equal. Aligning with partners who share similar goals, mindsets, and work ethic are essential to positive experiences. Openly communicating these from the start sets you up for success.
In this case, the event that was put on could not have been done by just ONE person, or business. It was a complete TEAM effort. All of the "check marks" to a thriving collaboration were there and in spades!
This is what COLLABORATION is all about!